Summer is a state of mind. It's when we feel carefree, close to nature, away from the hustle and bustle of everyday life, and surrounded by our loved ones. In order to maintain this unrestricted feeling, a woman's best tool is a boho look. Beach dresses, summer dresses, kaftans, and breezy deux-pièces, all providing comfort, style, and summer vibes – the essence of resort wear.
One of our favorite brands that encapsulates all the above in a luxurious fashion, is Devotion Twins. Founded in 2013 in Greece, the Greek designer fashion brand has built an international fan base by simply using natural fabrics like organic linen, cotton, and poplin, and creating collections with these lightweight materials, minimal structures, geometric eye-catching patterns, clean lines, and intricate embroidery. Just what you need for THAT summer feeling! Devotion Twins is also committed to sustainability by embracing the slow fashion movement which means that their production focuses on unique and timeless summer dress pieces.
Luxury, femininity, and comfort are synonymous throughout the entire Devotion Twins collection, making every summer outfit effortlessly chic. The brand has become famous mainly thanks to the Ella Tunic Dress design, however, their kimonos, jumpsuits, and deux-pièces are also very popular. You can easily slip on any piece to wear as a cover-up at the beach or pool, to go shopping, for a walk, or even to grab a bite.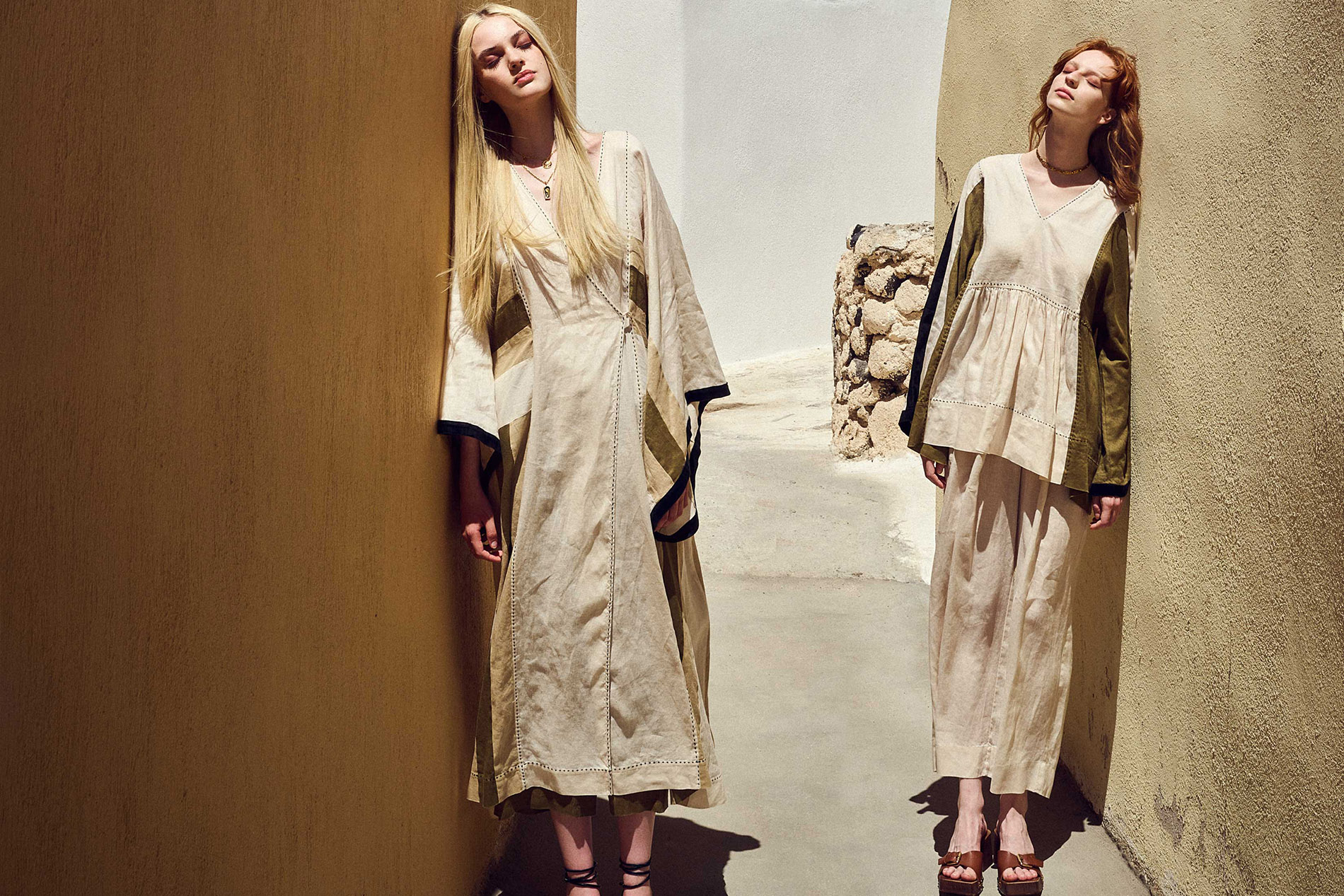 If you enjoy a 'Mommy-and-Me' moment, you will love the Devotion Twins Stars collection, offering stylish twinning options for you and your precious little one. Combine your Ella Dress with the respective Ella Mini - just perfect for your Instagram summer holiday pic!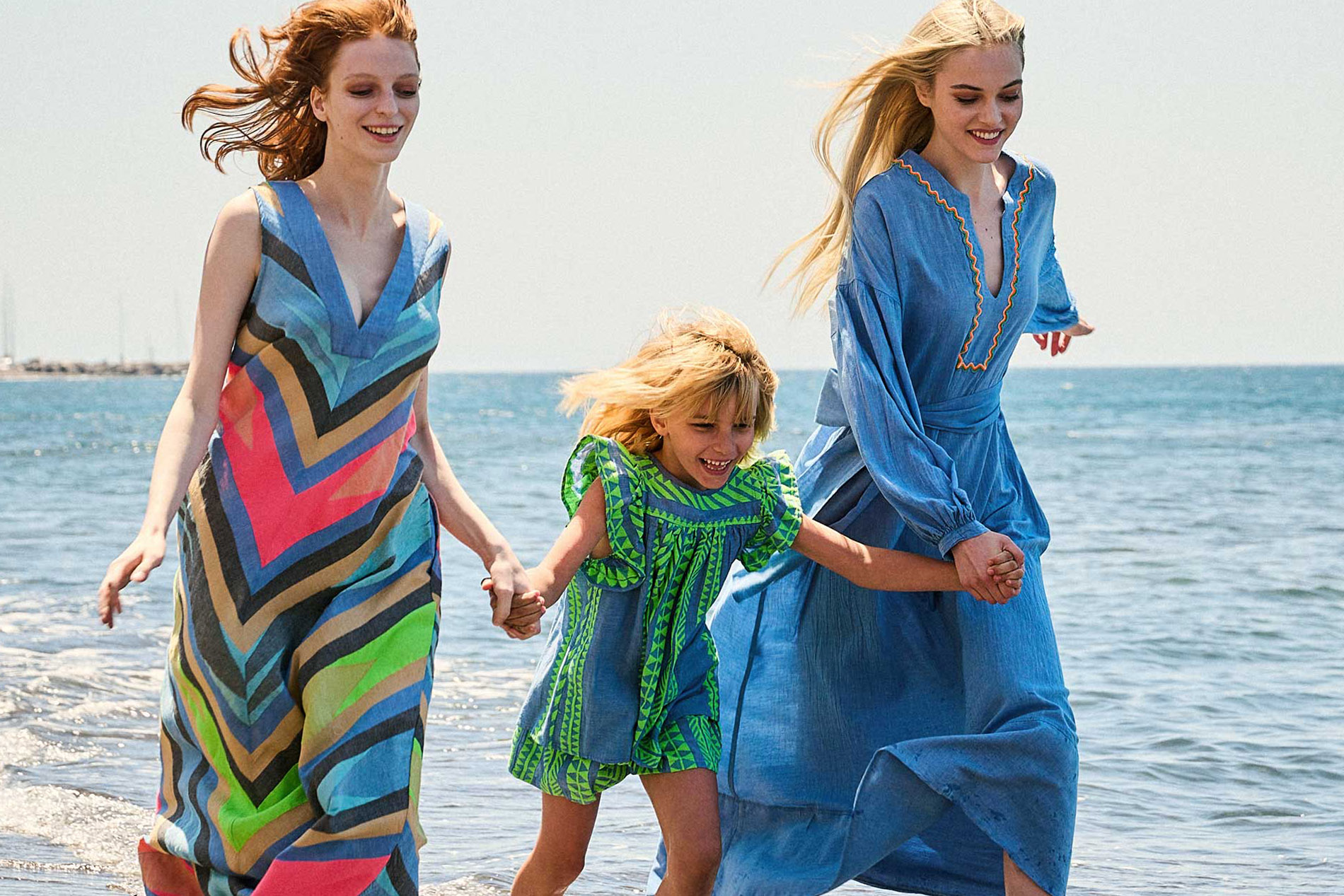 Looking for small touches to add a summer feel to your home? The Devotion Twins Home collection includes bath and beach towels, as well as pillows and throws, so you can add an air of Greek summer to follow you all year round.
Find the Devotion Twins vacation essentials collection in 2theLittleStore with a discount at checkout and bring the ultimate holiday feeling to your wardrobe.