The Perfect Chic Dresses for Every Occasion
Finding the perfect dress for the right occasion is always a bit of a challenge. Whether you are shopping for yourself or for a gift, it's never an easy task. A chic dress must be fashionable and sophisticated and the whole outfit must look like it was put together effortlessly. Let's have a look at a few must-have items that you need in your closet.
The Shirt Dress
Simple yet timeless, a shirt dress will never go out of style. Whatever your style is, this garment piece will surely complement your wardrobe and can be worn year-round and for several occasions. Choose between a classic long one, like the Devotion Twins Dress Dia, or a playful short one, like the Devotions Twins Dress Alicante. Made from breathable materials, cotton or viscose, they are an all-time classic to add to your collection.
The Kaftan Dress
Kaftans are a girl's best friend as they are extremely versatile and always flattering to all body figures. They are very comfortable with their loose fit and can be worn at the beach, at home as loungewear, for shopping, even for formal occasions. This type of dress is perfect for women who prioritize comfort, yet still are classy and well-dressed. If you're looking for
the perfect everyday kaftan, the Nimo With Love Day Lily Kaftan Parrot Flower can be worn everywhere. Dress it up or down and it still displays a stylish look. If you're looking for a more lavish piece, the Vala Ciel Kaftan Dress is a sure head-turner.
The Elegant Chic Dress
If you are looking for a more sophisticated and refined garment, you should look for dependable staple wardrobe pieces, such as the Sustainable Sleekness Maxi Dress by Ioanna Kourbela, which perfectly captures the essence of chic with its classic lines. Another great option is the Ioanna Kourbela Cape Dress, a true statement piece that looks like it's taken
from an haute couture runway.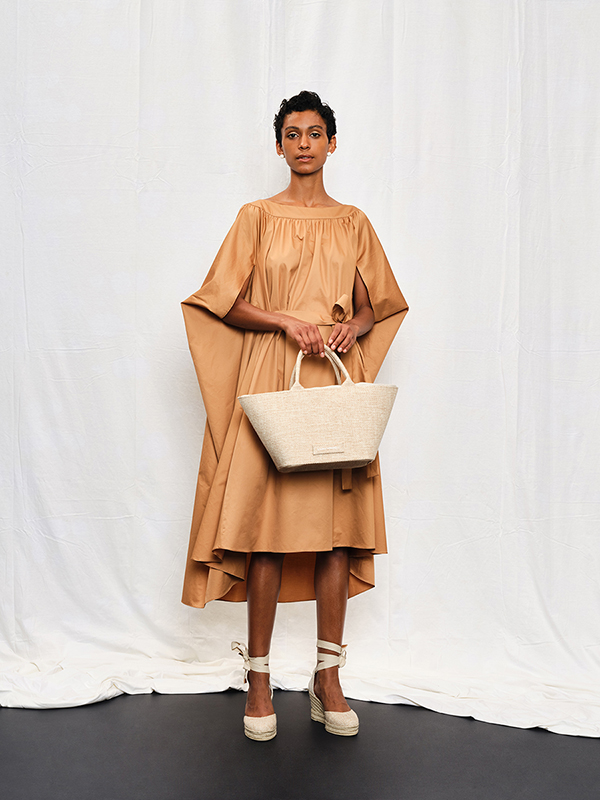 A dress is and always will be a necessity for women of all ages and styles and therefore you can never have enough, and at 2the Little Store you'll find the perfect one for every occasion.